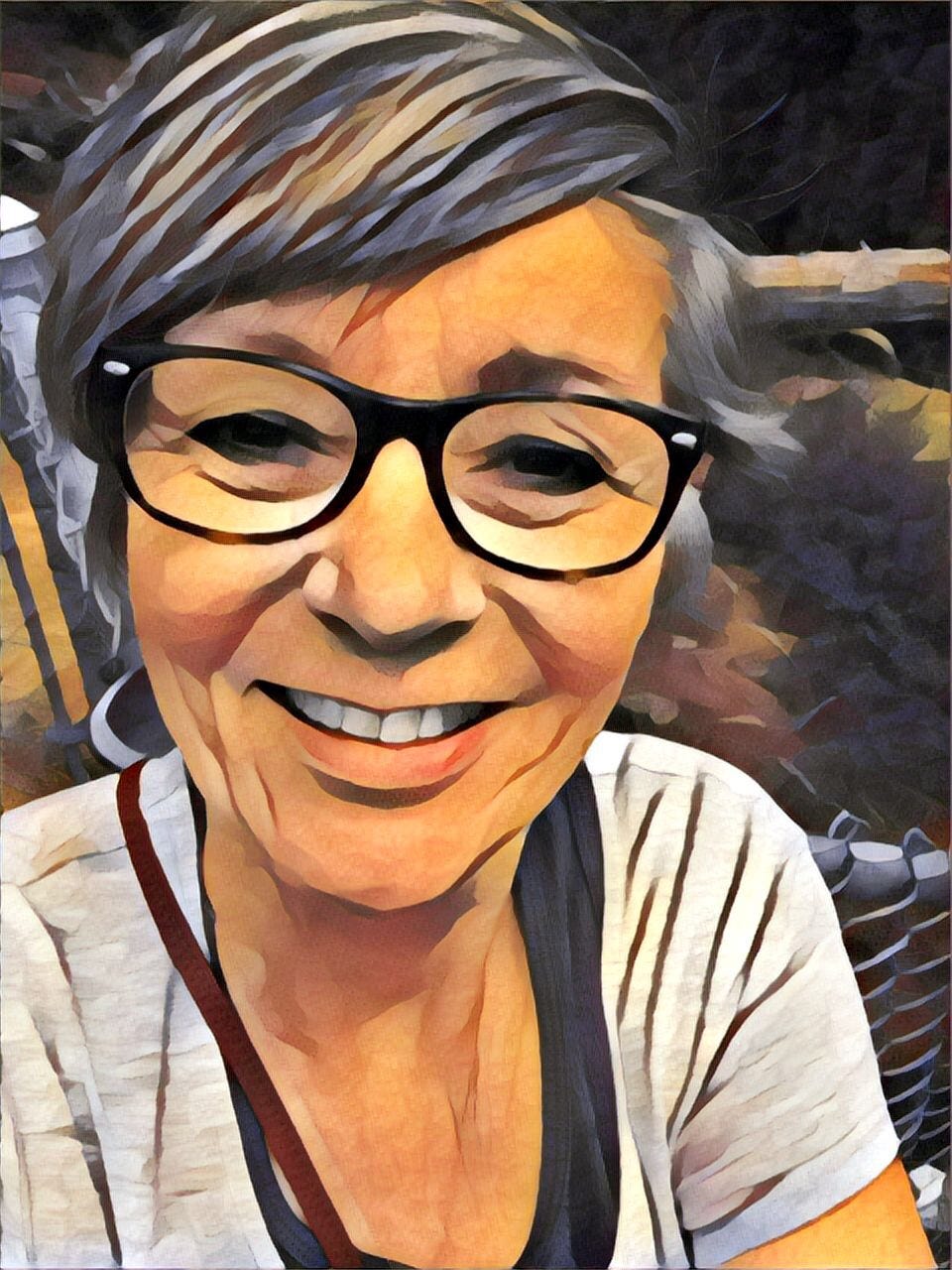 Welcome to Come Aside
growing in prayer and prophecy
A newsletter that's part mentoring and part prophetic discernment; from a uniquely Canadian vantage point
- by Sara Maynard.
Sara's a lover of Jesus who has spent 20 years leading national prophetic prayer ministries, she's served on the advisory team for the Canadian Prophetic Council and been a member of that body since its inception. She's chaired the Ears to Hear Network of Canadian prayer ministries, which discerns and weighs prophetic revelation coming from the prayer movement since 2007. She's travelled Canada, coast to coast to coast, teaching and mobilizing prayer across denominations. Sara has also authored two books, The Prayer of All Prayers: Finding Life and Revival in the Lord's Prayer (2018) and Canadian Mantles of Revival (2014).
God has had Sara and her husband, Mike, on a journey which has led them to be planted in the charismatic, evangelical, Anglican world (specifically Via Apostolica), but for decades she has laboured for the unity of the Church, and values each part. This means her writing will reflect a love for Jesus, His Church, the scriptures, the sacraments and the Spirit.
From Sara-
"Come Aside is an invitation to join me as I seek to step away from the noise and listen to Jesus, to learn afresh, to hear His voice, to pray like He does, to encounter His Father.
In the arena of prayer and prophecy there are thousands of voices clamouring to be heard, but not all point to Jesus, not all lead us into the goodness of the gospel, not all honour our fathers and mothers.
Yet I'm utterly convinced that Jesus has "daily bread" — rhema words for this hour of history to renew us in prayer and encounter with Him— and he is not willing to send us away hungry (Mt 15:32). It's my prayer that what's posted here will be a part of that bread that feeds your soul."
Why subscribe?
Expect monthly (at least) posts that are thoughtful and weighty, helping you to both discern the current spiritual landscape and see what Jesus is doing in the midst of that.

Some posts will be teaching

Some posts will be interviews with authentic prophets or seasoned prayer leaders

Some posts will be prophetic words and/ or discernment

All will be biblical

All will exalt Jesus

It's my heart to serve the Body of Christ with what's written here, but I am especially burdened to create a unique resource for pastors and leaders who are seeking to lead their people into maturity in these areas of prayer and prophecy. So if you are a leader at any level— subscribe! If you are not, subscribe too, and consider getting your pastor a gift subscription! :)

Subscription means you get full access to back copies and the website so you have it all at your fingertips.

The last great reason to subscribe, is that for the price of a good cup of coffee, you can support my writing and mentoring. But if you are low on funds and genuinely can't afford it, just email and we'll give you a free subscription (info@redleafprayer.org).